Your business, our taste
Let's transform a working moment in an unique and unforgettable experience among the mountains of the Plateau.
Restaurant Longalaita has all the facilities to accommodate meetings and lunches / dinners. Our top quality service, including top-class accomodations, can be used for small, medium or big business activities.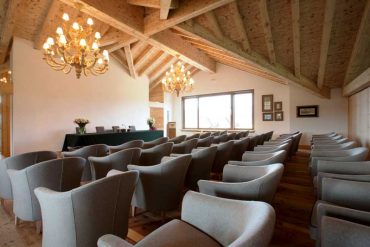 We provide an area to welcome its guests, to deliver gadgets and to record the present
With over 200 seats, our meeting room can be used for big conferences, demostrations and business training
Start with breakfast or pause with brunch or lunch? Conquer your guests with our taste
The conference rooms (80 and 200 seats) are equipped with professional audio and video system.
All our locations are served by a secure Wi-Fi internet connection, so you can browse sites or enter in intranet restricted areas.
The tranquility of the Plateau is the best scenario for open air activities (team building, isolation, walking, …)